Mars SP 3000 Best Indoor Led Grow Light
Product Highlights
Light Footprint:
Veg: 4' x 5'
Flower: 2' x 5'
Light Power:
300 Watts
600W HID Equivalent
Light Spectrum:
Full Spectrum
Samsung LM301B LEDs
Light Voltage:
120 / 240 / 277 Volt
Best-Selling Samsung LM301B LEDs

960pcss Samsung LM301B and Osram 660nm led chips, higher quality & more efficiency. Costing only 0.41 USD for every single chip.
Upgraded Sunlike Full Spectrum
More warm white and red chips added, extremely good for plants at all stages grom veg to bloom.
Boom Yield & Increasing Crop Quality
High PPFD at 2.7 μmol/j, average yield at 1.8g/w, increasing your yield 50% or more compared with old blurple and HPS lights.
Daisy Chain Dimming Function
Dimmer knob added, more convenient to adjust the brightness. Up to 15 lights can be daisy-chained and control together on just one light.
No-fan Design & Aluminum Heatsink & Removable Driver
No fan design, no noise. A whole layer of the aluminum heatsink achieving optimal heat dissipation. Removable driver and 2m extension cord help lower the growing room temperature.
IP 65 Waterproof
IP65 waterproof rating worry-free in high humidity growing environment.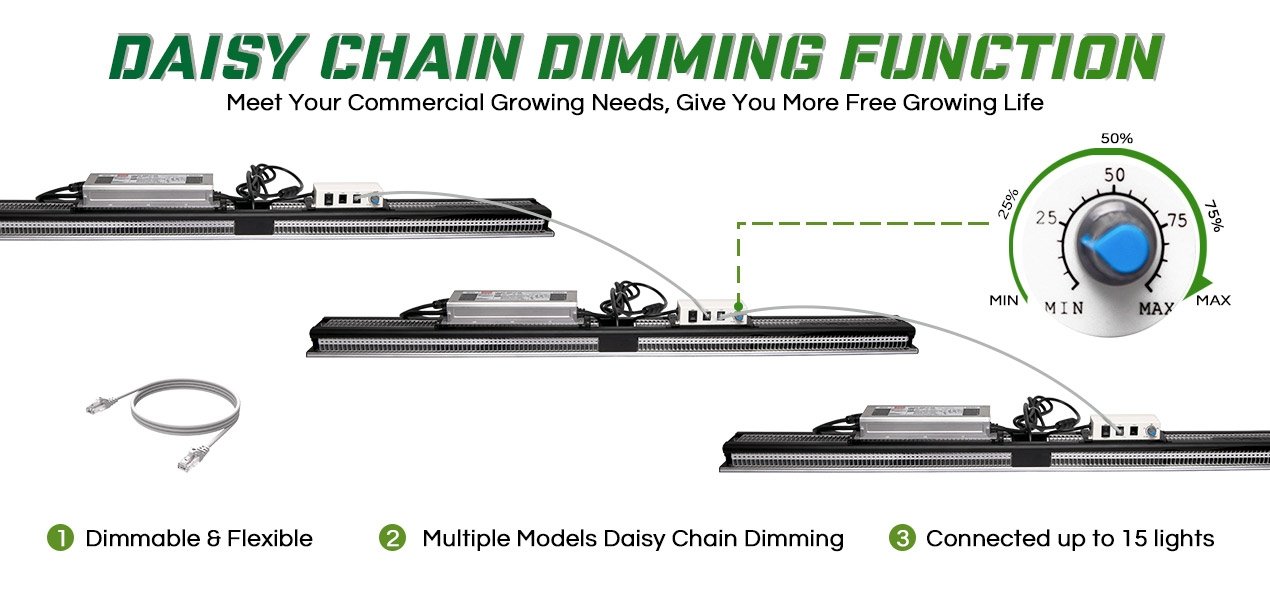 Specifications
Mars SP 3000 Specifications
Actual Power: 300W +/- 5%
Compared to HPS/MH/HID: 600W Output
Voltage: 100 - 277V
Veg Coverage: 4€™ x 6€™
Bloom Coverage: 2€™ x 5€™
Spectrum

Warm White: 3000K
Blue Light: 5000K
UV Light: 260-400nm
Red Light: 660nm
IR Light: 730nm

Height From Canopy

Bloom 2' x 5' @ 12": 1600 

μmol/m2/s

Veg 2' x 5' @ 18": 1136 

μmol/m2/s

Veg 4' x 5' @ 24": 939 

μmol/m2/s

PPE: 2.74 - 2.82 μmol/J
Light Dimming: 10% - 100% Power
PPFD: 1082 

μmol/m2/s

LED Type: Samsung LM301B, Osram 660nm
LED Driver: Meanwell Driver
Width: 4"
Length: 42.5"
Height: 3.2"
Weight: 10.2lbs
Warranty: 3 Years